Seal Pup Born at Van Isle Marina
Each summer, Van Isle Marina is proud to welcome hundreds of nightly moorage guests to our docks, with this summer being no exception!
On Friday, July 28, both Marina staff and guests were pleasantly surprised to find a couple of visitors at the marina, who certainly did not call ahead to reserve a berth…a new-born harbour seal, and its mother on D dock!
The pup spent multiple hours on the dock building up courage to jump in the water, while it's mother patiently swam circles whilst keeping a watchful eye on the ever-growing group of spectators.
Due to fears of dehydration or malnutrition, Marina staff made a call to the Marine Mammal Rescue Center in Vancouver to get some advice and assistance. The Rescue Center advised that the pup needed to be placed in the water immediately, by all humane means necessary. This included: loud clapping, yelling, and slowly approaching of the seal, with no prevail. Eventually with the help of a nearby hose (and our complimentary water!) the pup was gently coaxed into the water and received much needed nutrition, shelter from the beating sun, and swimming lessons from mom by our Yacht Sales Dock.
Van Isle Marina appreciates the assistance of guests who maintained a respectful distance, and would like to thank the Marine Mammal Rescue Center for their advice during this time.
For additional information about the Marine Mammal Rescue Center, or if there is a marine mammal in distress, the Rescue Center can be reached through their website: https://www.vanaqua.org/act/direct-action/marine-mammal-rescue/contact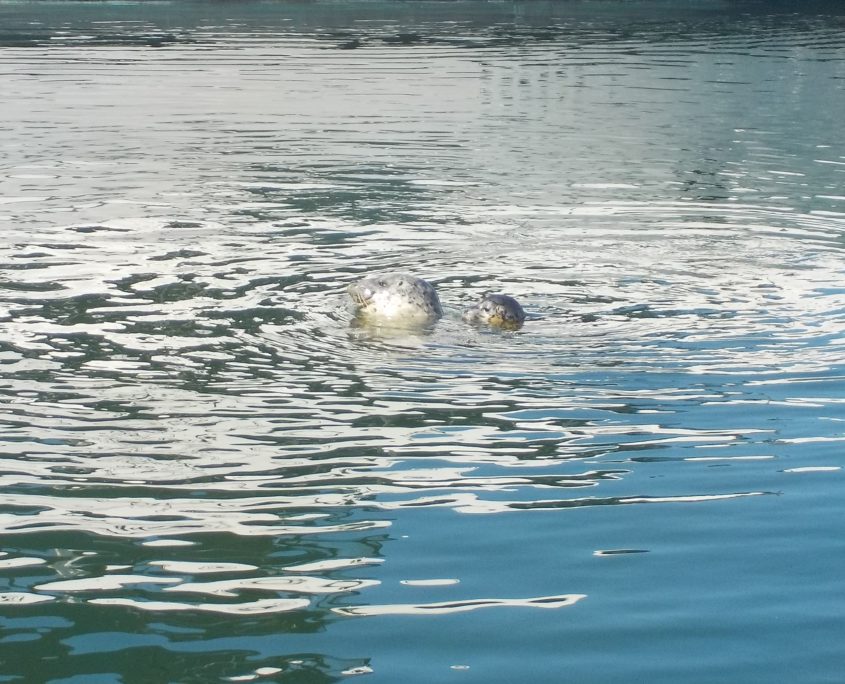 https://vanislemarina.com/wp-content/uploads/2017/08/close-up-baby-seal.jpg
1920
2560
Van Isle Marina
https://vanislemarina.com/wp-content/uploads/2018/02/logo-web.png
Van Isle Marina
2017-08-10 09:09:29
2017-08-11 07:56:14
Seal Pup Born at Van Isle Marina