Greg Andrew, CPYB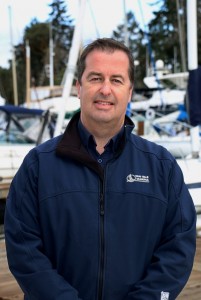 Greg Andrew was born in Vancouver, BC and has lived most of his life in Victoria, BC. His love for boating began as a young child cruising on his parents' various power boats from Sidney through the Gulf and San Juan Islands. As a young teen he learned the basics of sailing aboard Flying Juniors at the Royal Victoria Yacht Club, although his passion remains in power boating. He earned his Business Administration diploma from Camosun College in Victoria and has spent most of his 22-year career in sales & marketing. He began his career as a professional yacht broker in 2005 for Van Isle Marina and is a member of the BC Yacht Brokers Association. His other interests include traveling, playing squash and golf, and doing anything outdoors. However, his favorite activity of late is spending quality time with his wife, Tara, and their beautiful girl, Callie Elizabeth. The most rewarding part of yacht brokering for Greg is getting to know his clients on a personal level. He particularly finds gratification in fitting clients with the right boats for their needs, whether a small pocket cruiser, center cockpit sloop, raised pilothouse or a new Riviera Luxury Cruiser. Greg can be seen navigating the local waters with his family aboard MV Hey Now.
Cameron Williams
Born and raised in Victoria, Cameron found his interest in boating after travelling to the south pacific 25 years ago. As it turns out sailing the Whitsunday Islands in a square rigger can be infectious. Since then his family has enjoyed exploring the Gulf Islands and finding a quiet beach to call their own for the day.  With 15 years in the local boating industry he is a journeyman trained Marine Technician (MRT) and has an eye for quality and yacht appreciation . After a successful tenure running his own marine repair company in Sidney, Cameron arrives at Van Isle Marina with a strong connection to the local yachting community.  Cameron and his wife Susan, son Keaton and daughter Leila live in North Saanich BC.
cwilliams@vanislemarina.com or 250.656.1138.