15 Things to Do in Sidney BC

Wondering What To Do While You're Visiting Sidney?
Many boating enthusiasts who come to the Pacific Northwest from far and wide to take in the area's stunning scenery make a point of stopping in Sidney by the Sea – a seaside community in British Columbia, Canada.
Sidney is located at the northern end of the Saanich Peninsula on the southern tip of Vancouver Island. The small town is where we here at Van Isle Marina call home.
Sometimes referred to as the gateway to Vancouver Island, Sidney is home to around 11,500 residents and is a popular tourist destination,
especially during the spring and summer months. It also happens to be the only Canadian port-of-call in the Washington State Ferries system, with ferries running from Sidney to the San Juan Islands and Anacortes. Sidney is also just minutes away from the Victoria International Airport and Swartz Bay Ferry Terminal.
If you are planning a trip to Vancouver Island, our friendly Van Isle Marina staff recommend checking out the following attractions in Sidney, BC.
Waterfront Walkway
After you've experienced Sidney's waterfront from your yacht, Sidney's waterfront walkway is the next best way to fully experience the town's beautiful shoreline. Along the 3.6-km walkway, you'll find Beacon Park and the start of the Sidney Seaside Sculpture Walk that ambles south towards the Sidney International Ferry Terminal. On this self-guided tour, stop to take pictures of the public art and sculptures, such as the Board Dog, Eye of the Ocean, and Double Spinner.
Sidney Pier
Along the waterfront walkway in Sidney, you'll also happen upon the town's iconic fisherman's pier where you will be able to grab a bite to eat or visit the fish market. Why not stay a while, cast a line, and see if anything bites? The pier in Sidney is also a popular spot for crab fishing.
Booktown
Sidney is an excellent place to stock up on books for your boat! With its five independent bookstores, Sidney is known as Canada's only "Booktown". Each of Sidney's independently owned bookshops has a unique identity and focal point, with experts behind the counter who have put together special collections of thousands of titles to choose from.
Lochside Trail
Sidney is conveniently located on the Lochside Trail a 29-kilometre multi-use path that connects the Swartz Bay Ferry Terminal to Victoria, where it connects with the Galloping Goose Trail. A great way to experience the Lochside Trail is to rent a bike in Sidney to head out on this trail that was formerly a railway line. You'll zip past beaches and farmland, while exploring the suburban countryside.
BC Aviation Museum
For aviation enthusiasts, the British Columbia Aviation Museum is open seven days a week and features several aircraft and artifacts related to the history of aviation in Canada, with an emphasis on BC aviation history. The museum displays restored aircraft, engines, and pictures, photos and videos in addition to memorials of key figures of aviation history.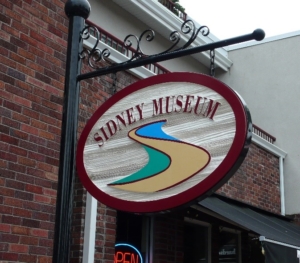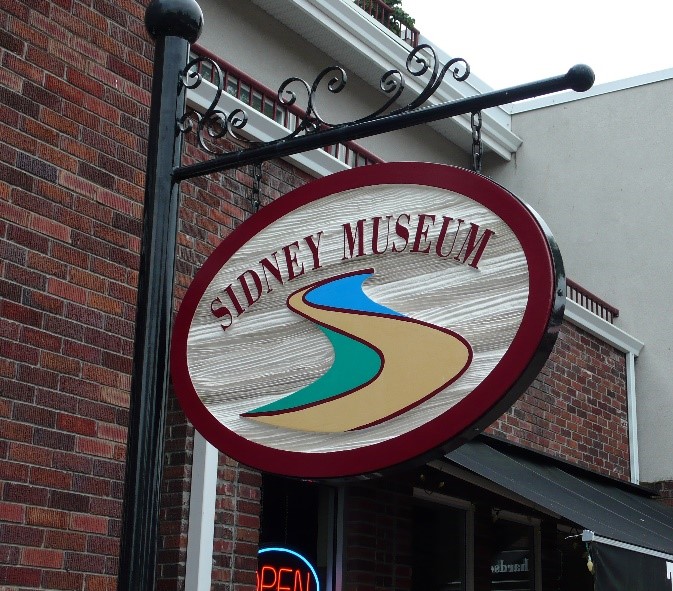 Sidney Museum
The Sidney Museum features 8,000 artifacts and regularly updated permanent displays on local First Nations, industry, transportation, agriculture, and social history. Displays include a vintage kitchen, a vintage storefront, a rustic barn and a hands-on schoolhouse. In addition to its permanent exhibits, the Sidney Museum also features temporary exhibits. A schedule can be found on their website.
Wines, Beers & Ciders
In and around Sidney, there are numerous vineyards and distillers around to help quench your thirst, including Victoria Distillers' new waterfront distillery in Sidney, the Sea Cider Far & Cider House in Saanichton, the Roost Vineyard Bistro in North Saanichton, and Deep Cove Winery, also in North Saanichton.
Roberts Bay
Enjoy an afternoon of hiking and birdwatching at Robert's Bay and the Shoal Harbour Migratory Bird Sanctuary. You can birdwatch from your boat, or moor with us at Van Isle Marina and walk over to explore the area on foot. Other nearby sites include Island View Beach and Horth Hill Regional Park.
Shaw Centre for the Salish Sea Aquarium
The Shaw Centre for the Salish Sea on Sidney's waterfront is a world-class, hands-on aquarium featuring 160 species of marine life, a marine mammal artifact exhibit, and a Coast Salish art collection. It's a great attraction for kids and adults alike with an events calendar that includes everything from children's activities to informative lectures and workshops about the Salish Sea.
Downtown Shopping
Be sure to leave time to explore all of downtown Sidney, where there are plenty of boutique shops featuring the work of local artisans and crafters. Enjoy an afternoon of strolling through each shop for some truly unique finds. Sidney shops offer something for everyone, whether you're looking for special artwork for your boat, gifts for your loved ones, or functional items for your home.
Sidney Street Market
The Sidney Street Market has been going strong since 1999! If you're lucky enough to be in Sidney on a Thursday evening between June and August, be sure to make your way downtown and stock up on fresh ingredients and local crafts from Island vendors.
Sidney Spit
Sidney Spit, located on the north end of Sidney Island,  is part of the Gulf Islands National Park Reserve. The area features stunning sandy beaches, wooded trails, and a host of birds and wildlife. There are campsites, dock spaces, and mooring buoys for overnight stays. Get there in your powerboat or kayak, or use the walk-on ferry service that provides access to the Island from May to September.
Sidney Whale Watching
The calm waters near Sidney make the region an excellent place for whale watching. Watch from the privacy of your own boat, or book through Sidney Whale Watching.
BC Boat Show & Other Annual Events
Sidney hosts a wide range of annual events throughout the year, including the 2019 BC Boat Show in May, where members of the Van Isle Marina team will be offering tours of our boats. Check Sidney's featured events calendar to see what else will be happening in town during your trip.
Van Isle Marina & Sea Glass Waterfront Grill 
As a bonus item on our list of Things to Do in Sidney, BC, we thought we might as well include ourselves! Take a walk on our docks and check out all the boats we have moored here. While you're here, we hope you also check out the Sea Glass Waterfront Grill, which serves up contemporary west coast dining.
The boating experts here at Van Isle Marina are very familiar with Sidney, and we would love to answer any questions you might have about the town itself, and how to navigate to nearby communities and attractions, whether by car or boat. We look forward to welcoming you to our docks and the quaint seaside region we call home.
https://vanislemarina.com/wp-content/uploads/2019/04/Sidney-tourism.jpg
978
1080
Van Isle Marina
https://vanislemarina.com/wp-content/uploads/2018/02/logo-web.png
Van Isle Marina
2019-04-23 10:39:04
2023-08-28 13:42:16
15 Things to Do in Sidney BC