Marina Services – Quick Facts
Find out about all amenities including: marine fuel dock, restaurant, boat haul-out, boat moorage, rates, dry storage, local business directory and more.
Canada Customs
Port of Entry
Tel: 1.888.CANPASS
Diesel, mid-grade gasoline and holding tank pump-out. Hours of Operation: 8am – 4:00pm daily 8am – 8:00pm daily summer hours
Monitoring Channel 66A VHF
Marine Store
Boating supplies from Chevron oils to additives, tackle to cruising guides, ice to snacks.
Annual, Monthly & Nightly
Electricity
Metered 15/30/50/100 Amp 120/208 Volt Shore Power
Maintenance & Storage Facility
45 Ton Self-propelled Haul-out Trailer
Power Washing, Bottom Painting, Zincs
Full Service & Self Service
Annual & Monthly Storage
Security Card Access
Trailer & Mast Storage
Hours of Operation: 8am – 4:30pm
Yacht Detailing
Cleaning, Waxing, Provisioning & Concierge
New, Brokerage & Pre-Owned Listings
Pursuit Boats
Holding Tank Pump-Out
Please protect the environment. Located at fuel dock.
Restaurant
Sea Glass Waterfront Grill
Open 7 days a week
778.351.FOOD (3663)
Showers & Washrooms
Use access code for entry after 4 pm. Showers – $2 coin / 4 min.
Laundromat
June – August 8:00 am – 8:00 pm
September – May 8:00 am – 4:30 pm
Four $1 coins per wash. $0.25 for three minutes for a dryer. Wash 25 min. Dry 60 min. Detergent available in marina office.
Storage Lockers
Available at marina in heated and secure building with 24 hrs access.
Car Parking
Provided for marina and restaurant guests.
Please inquire for reserved parking and vehicle or trailer storage.
Electric Vehicle Charging
One Tesla Supercharger Station
Two metered EV charging stations
Fishing Licences
Click here to apply for a Tidal Waters Fishing License.
Launching Ramp
Unlimited ramp access for marina guests.
Security Cameras
Marina-wide Digital HD video surveillance.
Garbage & Recycling
Located upland in the containers for disposal of galley trash, organics and recyclables.
Dog Walk
Located on the south side of Harbour Rd. in the large grass field.
Self-Serve Dog Wash
Shampoo, conditioner, flea & tick treatment, dry and disinfectant all included in a cycle
$12 per cycle, plus $1 for additional time
Courtesy Bicycles
Available to sign-out from the marina office.
Complimentary Taxi Vouchers
Available for trips to Sidney, BC Ferries – Swartz Bay Terminal, Anacortes Ferry and the Victoria International Airport.
Bicycle Parking
Spaces available to marina guests for short-term storage only.
Racks located in the upper car lot.
Grocery Service
Delivered to the marina by Thrifty Foods.
Telephone/Cablevision
Wireless Internet
FREE WiFi available to marina guests.
Business Center
Located in the marina office. Connect on-line with your laptop or use the computers provided.
Office Hours
8:00 am – 4:30 pm
Summer: Daily
Winter: Mon-Sat
Meeting Room
Located in marina office. Seating for 16 – $50 / hr. 4 hr minimum.
Business Services
Fax, photocopy services and postage in marina office.
Fax – $1 / Pg
Photocopy – $.50 / Pg
Mail Service
We accept special mail deliveries to the marina office. Ensure your package is pre-paid.
For regular mail service please setup a P.O. Box at the Sidney Post Office, 2513 Beacon Ave. Ph. 250-953-1358
Snow
In the event of a snowfall, snow will be cleared from the parking lots and docks (but not boathouses). During the winter, always beware of ice and frost.
Water
During freezing temperatures the water is shut off on all docks. Please follow winter weather forecasts and ensure your tanks are full.
Emergency
Useful Services Links
Close to Downtown Sidney Shopping

Building, repairing and renovating power and sailing yachts since 1950. Two marine railways capable of hauling vessels up to 130 feet or 150 tons access Philbrook's enclosed work areas.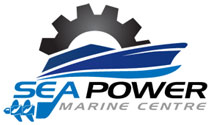 Marine technicians specializing in diesel, inboard & outboard motors, stern drives, installations and repairs of yacht systems including Spectra Watermakers and Hurricane II Heating systems.
Royal Canadian Marine Search & Rescue


Saving lives on the water
Your donation helps the dedicated volunteers stay safe through better training, safer rescue boats, and proper equipment. The job cannot be done without you. Thank you for helping the RCMSAR save lives.