Holiday Must-Haves for your Favourite Boaters and Sailors
As you may have noticed whilst walking through the Marina, the holiday season is upon us! The Marina Office, Sea Glass Restaurant, and our property trees are radiant with new seasonal white lights and the inside of the office is full of Christmas cheer.
Lower Vancouver Island is in full celebration mode as well, as Butchart Gardens and the BC Legislature Building are showing off their famous light displays, gently reminding Christmas shoppers that the 25th is sneaking up faster than you think. No need for panic, however! We have compiled a list of quick and easy "must-haves" for your favourite sailor or boating enthusiast.
Van Isle Marina Gift Card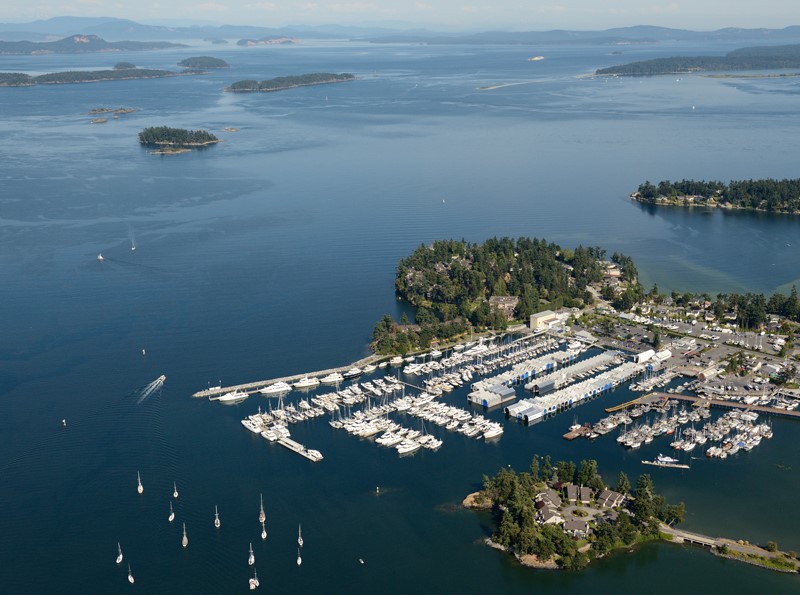 We might be a little bit bias, but we think that this is the perfect gift! The cards can be loaded with any denomination, and can be spent on moorage, fuel, storage, or any of the items available in our retail shop at the Fuel Dock. A great gift for the person who "has everything"! Available at the Marina Office and Fuel Dock.
Oakley Prizm "Deep Water" Sunglasses
New from Oakley, Prizm Deep Water Sunglasses are specialty made glasses for the sea. The state-of-the-art lenses filter out certain shades of blue to make your view crisper and clearer. They are available in several different models, ranging from sporty to casual.
Available online, or at your local sporting goods store. $183.00 – 223.00
Garelick Boat Bailer Sponge
While this gift isn't necessarily the flashiest, it is certainly useful! The Boat Bailer Sponge is an ultra-absorbent sponge, primarily used for the fast-removal of water. It's uses do not stop there! It can be used for a wide variety of cleaning jobs as well. This would make a great stocking stuffer!
It is currently on sale at our Fuel Dock, for $8.75 with an additional 25% with our limited-time sale. Get them while they're hot!
Davis Self-Inflating Key Buoy
We all have someone on our shopping list who comes to mind when the words "clumsy" or "butterfingers" are used. The Davis Self-Inflating Key Buoy is a handy and discrete key chain that when submerged in water will eject a long, inflated orange tube. The tube carries the key to the surface of the water, and is highly visible for retrieval.
The key chain currently retails for $6.80 at our Fuel Dock and is on sale for 25% off!
Yeti Hard Cooler
Yeti is well known for its durable and functional travel mugs and thermos', however did you know they have an extensive line of coolers as well? They are rugged, stylish and incredibly functional. They are available in sizes ranging that hold anything from 16 cans, to 259 cans (that's with a 2:1 ice to can ratio!). Perfect for those day trips to Sidney spit, or longer trips to Ketchikan.
Prices vary. Available online or at your local outdoors store.
Crab Candy Crab/Prawn Bait

This pellet-style bait is well-known and in high demand during crabbing season! It comes in a resealable and reusable bucket. This bait does not require refrigeration, so it can be placed decoratively under the tree alongside the other parkages, boxes and bags! Available year-round at the Fuel Dock.
What are your favourite go-to nautical gifts? Let us know in the comments!
https://vanislemarina.com/wp-content/uploads/2017/12/Seasonal-Lights-VIM-2.jpg
480
639
Van Isle Marina
https://vanislemarina.com/wp-content/uploads/2018/02/logo-web.png
Van Isle Marina
2017-12-05 16:15:30
2017-12-05 16:16:30
Holiday Must-Haves for your Favourite Boaters and Sailors